Clever Little Tricks
Kyle Steinfeld
The emergence of text-to-image generative models (e.g., Midjourney, DALL-E 2, Stable Diffusion) in the summer of 2022 impacted architectural visual culture suddenly, severely, and seemingly out of nowhere. To contextualize this phenomenon, in an issue of The International Journal of Architectural Computing, I offer a socio-technical history of contemporary text-to-image generative systems.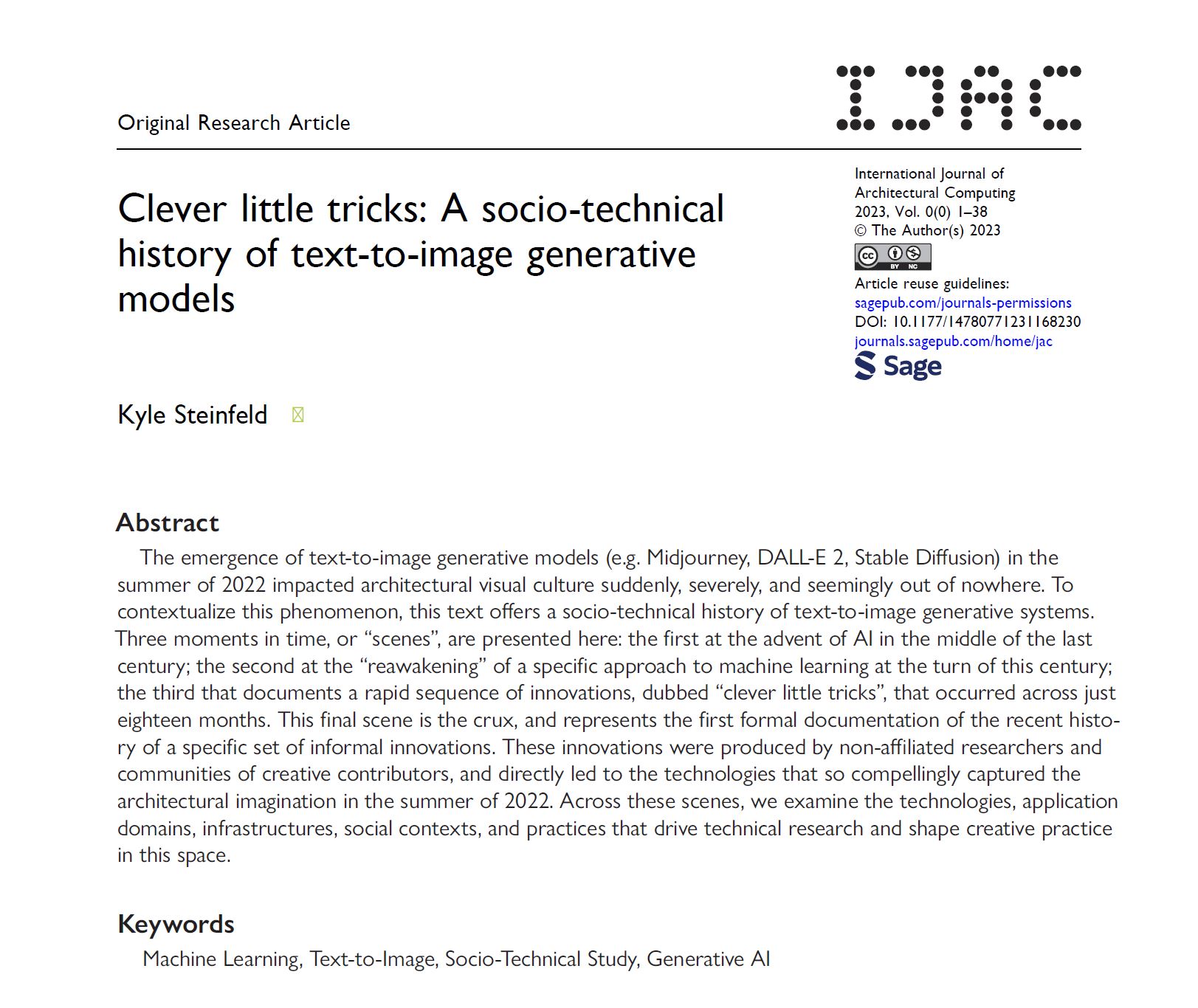 Three moments in time, or "scenes," are presented here: the first at the advent of AI in the middle of the last century; the second at the "reawakening" of a specific approach to machine learning at the turn of this century; the third that documents a rapid sequence of innovations, dubbed "clever little tricks," that occurred across just 18 months. This final scene is the crux, and represents the first formal documentation of the recent history of a specific set of informal innovations. These innovations were produced by non-affiliated researchers and communities of creative contributors, and directly led to the technologies that so compellingly captured the architectural imagination in the summer of 2022. Across these scenes, I examine the technologies, application domains, infrastructures, social contexts, and practices that drive technical research and shape creative practice in this space.
Read the full paper here.